About Analog Digital Services
Founded in Melbourne in 1985, Analog Digital Services has been assisting small businesses and dental clinics for longer than the majority of our current staff have been alive!
From it's humble beginnings in North Melbourne, Analog Digital Services has grown to offer a range of products and services specifically developed taking into consideration the specific needs of medical and dental clinics in Australia.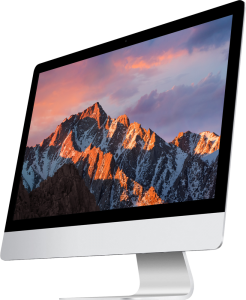 Support Provider
You take care of your clients day in and day out - but
who's taking care of you?
Furthermore, what happens if an unexpected personal emergency occurs, making your business unavailable? If you're unwell for a week and a client has a disaster, do you have a company on hand ready to act on your behalf to resolve the problem or will your clients need to call the competition?
Do you have backup if a job goes wrong and you become stuck for a solution? We've all been there on a personal level.
Ask yourself these questions. If the answer is not what you know your clients would appreciate, then contact us about our Service Provider Support program.
If you decide to move on from the industry, Analog Digital Services will consider any offers for your existing client base.
You never need to worry about us approaching your clients directly.
Our Service Provider Support agreement is designed with your business in mind. The agreement restricts us from marketing to, or ever accepting your client as an Analog Digital Services client unless you specifically request and agree to it.
Your IT Department
Our range of support options are wide. We have plans designed to be flexible in terms of payment, terms, hours and offer capped price monthly support contracts and can quote per job if that suits.
Remote Support


On-Site Support


24/7 Telephone Support


Service Provider Support Agreement
Call 1300 ANALOG or submit an enquiry online
Analog Digital Services has been in business for over 25 years, providing computer hardware, software and IT Support services to the people and businesses of Melbourne.
We thrive on helping our customers grow their business, utilising our select service range to innovate procedures, add value and solve their every IT frustration and problem.
Rediscover old-fashioned customer service in a modern-age digital world.

We provide IT services grounded in these three key principles: honesty, integrity and constant pursuit of knowledge. The essence of our services is driven by a continual striving towards effective, outcome-based strategies
We're always mindful of your return on investment.
Give Analog Digital Services a call. What do you have to lose but your computer problems?